Have you always wanted to have the perfect smile? If so, you're not alone. There are plenty of Americans who are not proud of their smile, and therefore, don't smile. This not only can deteriorate your happiness, but individuals who avoid smiling because of the look of their teeth tend to never smile in photos, making memories not as enjoyable. Because smiling is such an essential part of life, it's critical you understand there are many different ways to better your smile with cosmetic dentistry.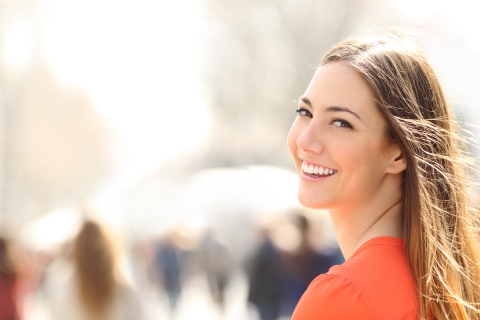 If you've ever had the thought of improving the look and function of your pearly whites, understand the most common cosmetic dental procedures include:
Composite White Fillings
Times have changed and more dentists are starting to use tooth-colored composite white fillings. These fillings are often replacing the old silver fillings. They are strong for repairing tooth decay from cavities and even some tooth chips. The resin-composite white fillings are perfect for repairing front teeth, unlike in the past where you would have to have your tooth completely replaced.
Teeth Bleaching or Whitening
While many individuals opt to use at-home, over-the-counter teeth bleaching or whitening products, the correct way to go about getting your pearly whites whiter is by contacting a cosmetic dentist. Professional cosmetic dentists have the tools and prescription grade gels which often reduce and even eliminate  stains and/or discolorations your teeth may have.
Contact us and learn more!
Don't go anywhere just yet. Stay tuned to learn more of the most common cosmetic dentistry procedures practiced here at Oak Tree Dental Care in Seattle.