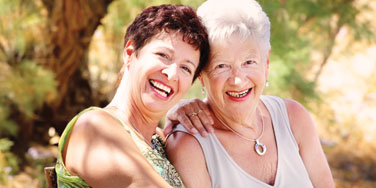 Are you someone who avoids going to the dentist at all costs? If so, we're not surprised. Many individuals don't like going to the dentist, which is reasonable because who enjoys getting their teeth scrubbed and cleaned? Although going to the dentist may not be as enjoy or relaxing as you wish, visiting a dentist twice a year has the ability to keep your teeth and smile in tip-top shape. In our previous posts we started giving readers the top 10 reasons to stop avoiding our dentist in Seattle. Read our reasons here and continue on to learn more.
Keep all of your teeth! If you haven't been to the dentist in over a year or longer, you could end up losing teeth. In order to prevent tooth loss, it's up to you to schedule a visit with our dentist. Plus, it's inexpensive to the alternative. Routine checks are usually covered by your dental insurance, or are available to you at a small cost. Preventative dental care is the best and most inexpensive way to keep all of your natural teeth. Additionally, if you're visiting our dentist twice a year, he can identify any dental issues that you may face in the future and create a preventative care plan to avoid serious damage.
So, would you like to keep all of your natural teeth for your entire life? If so, it's time to give Seattle's most trusted dentist a call. Reach out to Oak Tree Dental Care today to schedule an appointment or have any questions answered.